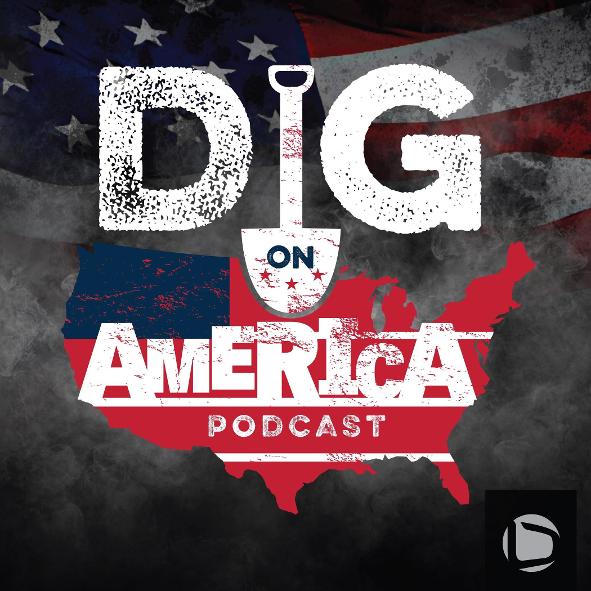 Hosted by Mikey Famine, Big Hass & Jasen Dutch
Mikey is a gamer, NBA fan, and Revolutionary Humanist. A resident of the Chicago Suburbs originally from St. Louis, Mikey is a bit of a comic book nerd, loves astronomy and philosophy, and is an outspoken atheist. Mikey is the producer extraordinaire of DoA.
Jasen Dutch, the show's host, is a big Cubs & Blackhawks fan, has degrees in organizational development and religious studies & is a bit opinionated. A progressive libertarian, former Republican, and avid poker player, Dutch lives in the Central Valley of California. Dutch identifies as Christian, but opposes the politics of the evangelical church at large.
Co-host and analyst Big Hass holds an MBA in Business (marketing) & is a licensed personal trainer, a cigar aficionado & a community activist who's passion is shining a light on issues important to POC. Big Hass, an agnostic theist, lives in the Chicagoland area.
These 3 outspoken history buffs come together from 3 different time zones to talk about all the craziness going on in the world around us & try to make a little sense out of the nonsense....
We are...
DIG ON AMERICA (DoA)
About Dig on America
Dig on America (DoA Podcast) is a socio-political podcast. Each week we live stream (generally on Wednesday nights) and give you "The Dig" on an event in American history, politics, policy and sometimes pop-culture. We then discuss how this event affects American social issues today. We interview great guests, review authentic history, and offer discourse and commentary. We do this while managing to have a lot of fun at the same time. Join the live stream on YouTube, Twitch, or Twitter and get involved or find the audio replay on any podcast app!
Most likely, DoA is a Deep State propaganda arm funded by George Soros, The Clinton Foundation, Jay-Z, etc.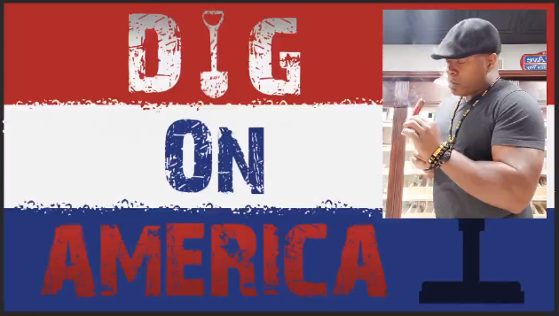 Join the Live Stream every Wednesday
Why just listen when you can watch LIVE every WEDNESDAY at 10 pm Central time on Twitch, YouTube, Periscope, DailyMotion, or Facebook.
Cigar Reviews
Prank One, Marry One, Snap One
Our guests play a game with us based on the traditional version, but with a unique DoA twist, minus the vulgarity and death. Plus we play "4 Down Territory" with each guest, asking them 4 random questions to get to know them before we start to talk.
DoA is on Social Media!
You can check out Dig on America on Facebook, Twitter & more! It's a great way to be notified about new episodes, discover what's coming up on future shows, find AWESOME bonus content, get to know other listeners & engage in fun & important conversations with the hosts!
Help Support Dig on America Podcast
$2/mo gets your name read on-air & allows you to pick a topic!

$5/mo gets you the above + a FREE DOA tumbler or mug!

$10/mo gets you ALl above + BE ON THE SHOW & a FREE DOA T-shirt!!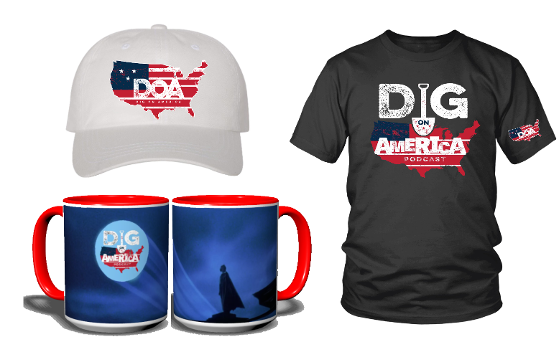 Our Networks
You can find Dig on America's list of episodes (we started in October 2017 as Voice from the Underground Podcast, so there's a TON of episodes in the back catalog) by clicking the "Episode Library" link below to listen on our media host, Transistor. You can also find us wherever podcasts are "sold", including Apple Podcasts, Google Podcasts, Stitcher, Spotify, Pandora, iHeart Radio and many more!
Just search the platform of your choice for Dig on America & don't forget to SUBSCRIBE! We would also LOVE YOU if you would please take 2 minutes to leave us a 5-Star iTunes review! It is HUGE for getting us exposure!
Proud members of Big Heads Media

© Copyright 2021--Voice from the Underground Media